Songs For Community ~an in-the-works project by Joni NehRita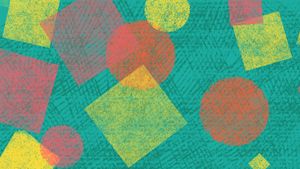 April 2023 ~ EXCITING NEWS!!
I have received an Ontario Arts Council grant towards recording the Songs For Community album. The band and I head to Union Sound Company (Toronto) for 3 days in August to record the bed tracks!
Songs for Community is a project Joni has been developing for almost three years. The seed of the idea was borne out of three things 1) Her love of songwriting & arranging vocals, 2) Requests that she consider leading a choir whose repertoire was centred around social justice & equity and 3) The desire help re-frame what choral music can look like in Canada. 
Joni led a community pop choir called Guelph Glee for 7 years up until the pandemic hit. During the pandemic she has been writing Songs For Community that she hopes will be of service to community leaders, educators, choir directors, etc. who would like to inject some new Canadian works into their repertoire.
When the project is complete (spring 2024), it will include:
A professionally recorded album- CD/Downloadable Tracks
A Songbook with lead sheets & simple choral arrangements (hard copies & PDF version)
Suggested conversation starters & activities to accompany the themes in the songs.
Body Percussion ideas that can be played for each song.
If you would like to become a funder/sponsor of this project and/or run a pilot, please contact Joni at:        
info [at]luvsum-music.com.
Song Sampler ~ Home Demo Recordings
All songs written, played & sung by Joni NehRita
0:00/3:48

0:00/2:53

0:00/4:09

0:00/4:03

0:00/3:34

0:00/3:33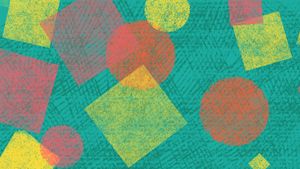 Core principles/objectives: 
Boost Imagination 
Challenge Status Quo 
Cultivate Empathy/Compassion 
Encourage Critical Thinking 
Deepen Listening Skills 
Move Beyond Binary 
Give Agency 
By putting our attention to these values/goals, we may change our inner worlds. By changing our inner world, we may begin to influence others, and therefore, change the world around us. Each person has power that we mostly drift through life unaware of. How we use our voices & energy has an impact on our communities, families, workplaces, etc. If we are each harnessing our own power & will for the greater good, and meeting with others to sing & discuss these ideas, positive outcomes will (hopefully) "spill over" as a result. 
Musically, the aim is for these songs to be accessible- melody, "the hook" is key! Joni's education in jazz as well as her Caribbean background help bring some interesting flavours to the music. Her love of rhythm means that the songs also "feel good" and hopefully will make your body want to move!  
Joni is currently offering Songs For Community in a workshop format. 
It's perfect for: Community Choirs, Schools, College & University classes, Community Organizations, Libraries.