Body Grooves: Improvised Songs + Body/Vocal Percussion = Fun!
Joni has been facilitating Circle Music workshops since 2019. This is a form of musicking that brings together the spirit of play, collaboration and improvisation. Circle Singing was originally developed by Bobby McFerrin.  
During the pandemic, Joni also took up learning body percussion which to her felt like an extension of looping, except all the sounds come from the body. She has been studying a style of group Circle Music facilitating with a collective in Brazil called Música do Círculo for most of 2022 and will complete her training in São Paulo in January 2023.  
Body Grooves is her take on Body Percussion, Circle Singing and Vocal Improvisation. She is available to facilitate workshops at your university, organization, conference, etc.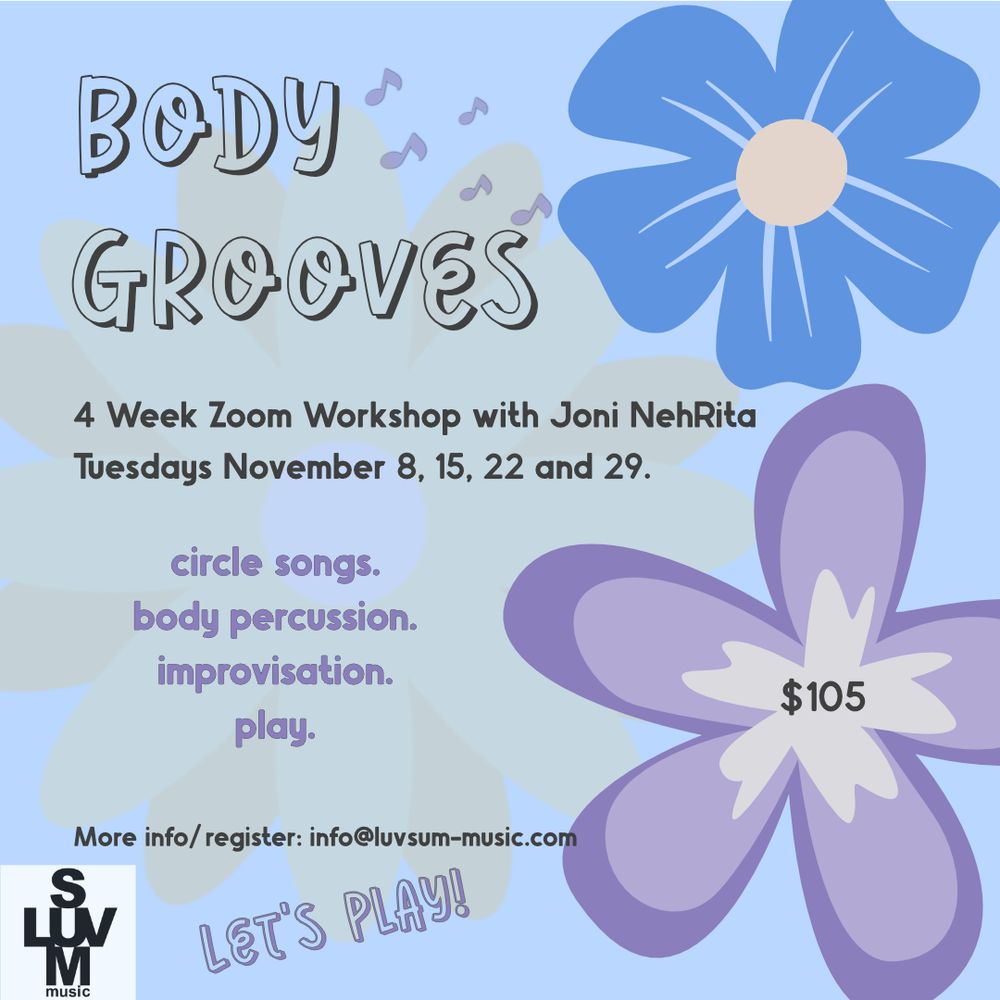 Body Grooves Workshop
In this workshop you'll first learn how to make various body/vocal percussion sounds and simple grooves and then we'll move into incorporating call & response vocal improvisations on top of what you "play".
We'll use a series of games to learn about cycles, grooves, and beat divisions all without getting heady with music theory.
Joni will also sometimes use her looper pedal to demonstrate how a circle song can be built up with layers. If we were meeting irl, we'd be in a circle and 4-8 people would be on each "part".
To get a bit of an idea of the types of things we'll do, watch the videos below!
To register or for more info email: info@luvsum-music.com.